The ANU Griffins
The Australian National University Australian Rules Football Club (ANUAFC) was established in 1961. The ANUAFC Constitution can be viewed here.
Since formation, the club has several premierships in both men's grades. In 2001, the club extended its membership when it fielded a women's team for the first time.
The club currently fields three teams, a senior and reserve men's teams in the AFL Canberra competition and a women's team in the ACT Women's Australian Football League.  The ANUAFC aims to provide a safe and friendly environment for student and non-students to learn the game of Australian Rules Football whilst representing the Australian National University.  The club also aims to encourage women in sport and promote the benefits that physical exercise can have on health and well being.
The ANUAFC is an university amateur football club. This being the case the club feels that it has a responsibility to provide its members with appropriate footballing facilities at a reasonable cost to its members.  Membership fees for the ANUAFC are substantially cheaper than most other Australian Rules Football Clubs in Canberra and surrounding areas. This ensures that students are able to partake in the game that they love at affordable prices.
Game day
All three grades play on the weekend, generally on Saturdays. Women play at 10am, Reserves (4th grade) play at 12pm and Seniors (3rd grade) play at 2.15pm. Our home ground is South Oval on ANU Campus, and we play away games around Canberra and the surrounding region.
Training
All men's and women's teams train twice a week from 6pm to 7.30pm at South Oval on ANU Campus. There are no try-outs or registration days.
Membership
ANUAFC playing fees assist in covering club expenses associated with equipment purchases, medical supplies, AFL affiliation fees, umpires, insurance, coaching and general administration.
All players must pay their fees by Round 4 of competition or they will be ineligible for game day selection until they have paid.
ANU Sport and Recreation Association (SRA) Membership
All ANUAFC players who are not current ANU students are required to be members of the SRA. This membership fee is associated with the use of ANU facilities and services for example ground hire, lights, change-rooms and cleaning.
Current ANU students DO NOT need to pay this fee as it is already covered through their tuition fees.
The charge for non-ANU students is $120. You can join the SRA online (you will need to register for the site first and sign in) or visit in person at the gym near Willows Oval on the ANU campus.
If you are a graduate of any recognised tertiary institution or an ANU staff member, you are eligible for 'Full' membership; all others need to sign up as 'Associate' members.
Once you have paid and received confirmation from the SRA, please email your SRA number to footymanager@anuafc.com.au.
| | |
| --- | --- |
| ANU-Student | $170 |
| Non ANU-Student | $180 |
| | |
| --- | --- |
| Bank | Beyond Bank |
| Acc Name | ANUAFC |
| BSB | 325185 |
| Acc No. | 03677486 |
Payments must be made via Direct Deposit to the ANUAFC bank account.
Reference: Please use your first initial, surname and 'fees' as the reference e.g. C President – Fees
Once paid, please send a confirmation email to footymanager@anuafc.com.au. If you would like a receipt, please advise in your confirmation email.
Past and current players, get involved with the Griffins with a PRYDE membership. In 2018 the club is offering 2 tiers of membership as follows:
SILVER PRYDE Membership:
All Club Life Members and Current Players / Coaches will be honorary Silver Members of the PRYDE but can upgrade to GOLD membership for $25.
Perfect for interstate Griffs!
Cost: $25
Member Benefits:
Full access to Griffin Communications such as the Griffin Tale, Weekly Teams etc.
15% off at the Griffin Merchandise Shop
Sponsor Updates and Offers
GOLD PRYDE Membership:
The premium package for those who would like to attend matches and support the mighty Griffs or are just happy to contribute a bit more to the club.
Cost: $50
Member Benefits:
Full access to Griffin Communications such as the Griffin Tale, Weekly Teams etc.
15% off Griffin Merchandise Shop
Sponsor updates and offers
Access to the PRDYE Fridge – Our game day Esky (Soft drink and beer only) available from 1pm to 3pm at all home games.
To sign up as a PRYDE member contact the club or come down on game day and talk to Schitty Greg.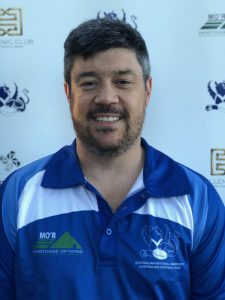 Russell Stewart (Russ)
Men's Senior Coach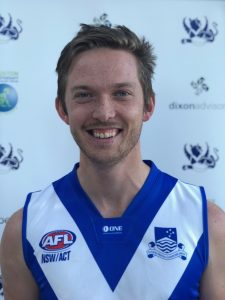 Tom Crowe (Crowie)
Men's Reserves Coach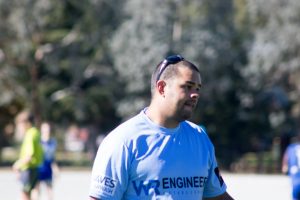 Gerard Patron (Gerry)
Women's Coach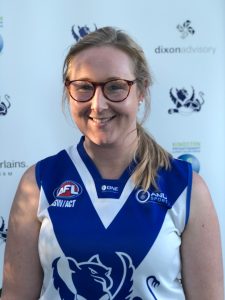 Caitlin Roy (Roy)
President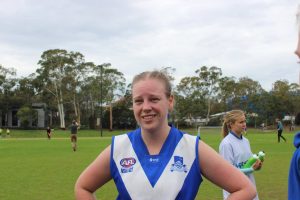 Jenny Church (Churchy)
Vice President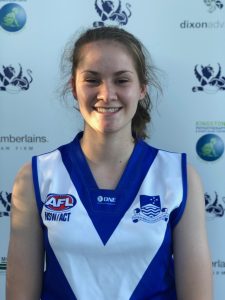 Phoebe Worth (Pheebs)
Secretary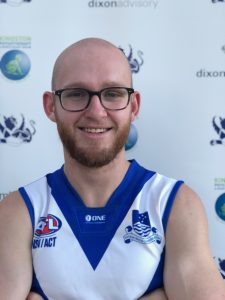 James Mount (Mounty)
Football Manager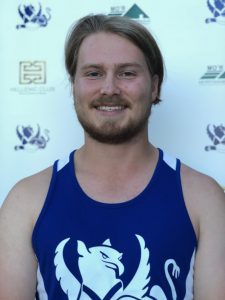 James Hancock (Jimmy)
Treasurer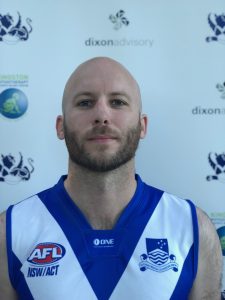 Brent Ritchie (Risky)
Coaching Coordinator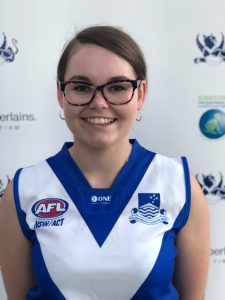 Anna Wilson (Wilso)
Excellence in Sport Officer and Volunteer Coordinator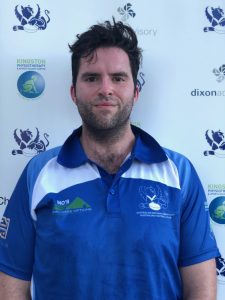 Alex Bell-Rowe (Bell-Rowe)
Social Chair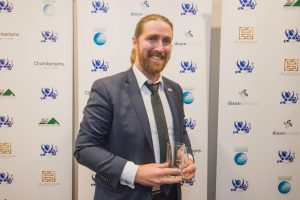 Brook Dixon (Brooka)
Scholarship and Sponsorship
Ashwin Chandekar
Annabel Roden
William Downing