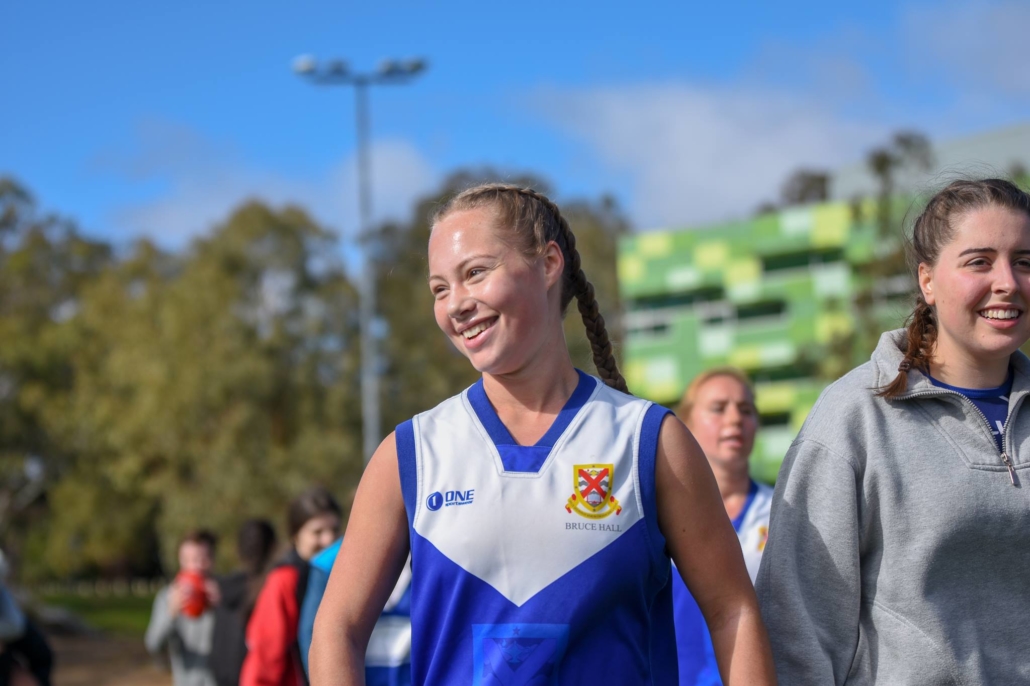 The Australian National University Australian Football Club (ANUAFC), in partnership with Geocon, would like to congratulate Eloise McLean for being awarded the 2019 Women's Leadership Scholarship.
Elly joined the ANUAFC for the 2018 season, rapidly becoming a pivotal member of the women's team. Her importance to the team was highlighted at the end of the season as she received both the rising star and best and fairest awards. These achievements were particularly impressive, as this was Elly's first season of competitive AFL, having previously only been able to compete in one off carnival days, representing her school. Consequently, Elly spent her school years excelling at Rowing, Netball, Swimming and Athletics.
Ms. McLean hopes "this opportunity will enable me to support and encourage women who are new to the game and develop into a leader and a role model like formidable women who I have had the privilege to play with and learn so much from."
As the AFLW competition continues to grow and AFL Canberra's women's competition continues to expand and strengthen, ANUAFC is delighted to be offering the scholarship for a third consecutive year and thanks Geocon for getting on board for seasons 2019 through 2021.
The selection process was based on a combination of demonstrated athletic ability, potential to play outstanding AFL, academic enrolment and leadership capability. 2019 saw a record number of applicants form an incredibly strong field and the ANUAFC and Geocon would like to thank all those who applied. We are proud of the momentum the scholarship is gaining, providing a platform to support, communicate and promote the importance of diversity and female leadership on the field, on campus, in business and in the community.
Elly is currently undertaking a double degree in Law (honours) and Finance and will receive $5,000 per annum for the scholarship. She will also be provided with leadership and career development opportunities, both at the football club and as speaker and ambassador for the ANUAFC, ANU Sport and Geocon.
Club President, Caitlin Roy said "we are incredibly proud to be offering this scholarship for the third consecutive year. The scholarship has undoubtedly enhanced our on-field success as well as opening up opportunities for the recipients and other women at the club to be involved in a leadership program unlike any other football club in Australia."
Geocon's Director of Planning and Development, Dan Stewart, added "we are delighted for Elly receiving this scholarship and we know that it will allow her to continue to forge her career and become a leader in her field. As a Director of Canberra's Civil Liberties Australia branch and current holder of multiple other ANU scholarships, she clearly demonstrates the values and leadership potential we are excited to promote and develop."
For more information about the ANUAFC or Geocon, visit www.anuafc.com.au or www.geocon.com.au