ANUAFC is proud to partner with Ngunnawal artists, Richie Allan and Richard Allan Jr, and QTRBCK Wealth to launch the ANUAFC Indigenous jersey design.
The official launch will take place on Indigenous Round, Saturday 22 May which coincides with our 60th Anniversary fixture at South Oval. The launch will include a Welcome to Country from Ngunnawal elder, Caroline Hughes, Smoking Ceremony and the design story, its connection to Country and the club. Richie will also kindly donate three painted footballs in the ANUAFC design to raffle on the day with all proceeds going to Roundabout Canberra.
We are excited to reveal the design ahead of the launch to allow you to purchase individual jerseys which will be available for collection on the day. Please note, individual purchase of the Indigenous jersey is optional and the club will purchase a full club set which will be made available to players for the launch and future fixtures.
Richie is a well known local artist that has been painting for over 25 years. His paintings are about his Aboriginal Spirituality and the connection he has with the land, water, trees and his totems. Richard Allan Jr is just starting out his career as an artist and developed this design digitally especially for the club.
Richard provided this commentary about the design:
"It's based on the geographic area of ANU campus with paths and campgrounds symbolised by footprints and concentric circles. Sullivans Creek runs through the middle alongside today's South Oval. The wings on the back of the jersey are from the wedgetail eagle, a Ngunnawal totem, but also embody the club's logo of a griffin. The small dots are spirits. The colours of this design represent Ngunnawal Country, the Territory, the ANU, and the ANUAFC, all coming together."
We are also pleased to announce that QTRBCK has come on board to sponsor the design.
QTRBCK directors, Tim Robb and Jeremy Hall have specialised wealth management skills with over 30 years of combined experience. They work together to provide a central point of contact for you and your family, collaborating with existing or preferred professional adviser networks to act as a conduit between business or career success and personal wealth. Jeremy and Tim tailor custom solutions using Holistic Financial Advice strategies encompassing tax minimisation, superannuation (including SMSFs and government schemes), Discretionary and Testamentary trusts, income splitting and cash flow, estate planning, inter-generational planning and investment advice to help clients protect and build wealth while navigating their own unique road map to financial freedom.
QTRBCK prides itself on educating and empowering people to make informed decisions about their financial future to deliver better individual and community outcomes. "QTRBCK is proud to sponsor the ANUAFC Indigenous guernsey as it is the first step in our long-term ambition to progress community-focused initiatives. Having previously worked with organisations like the Indigenous Marathon Foundation, we are passionate about supporting Indigenous Australians in sport and the local community.
"We are especially pleased to support local Ngunnawal artist, Richie Allan, in producing an artwork that connects local Indigenous heritage with our community and to play a small part in the journey towards reconciliation.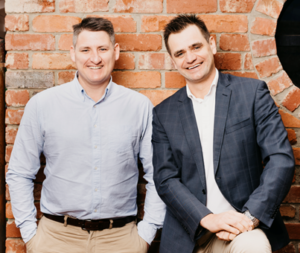 ANUAFC is committed to implementing the Indigenous jersey in a respectful and culturally appropriate manner. We have undertaken a consultation process with Aboriginal and Torres Strait Islander club members regarding the design, implementation and launch.
We acknowledge the Ngunnawal People and neighbouring Nations, who are the Traditional Custodians of the land on which we play the great game of Aussie Rules, train, socialise and call our home. In making this acknowledgement we honour an unwavering commitment to recognition, respect and reconciliation.